Unify Your Service Knowledge

TerraXML is a leading provider of cloud-based field service execution software. Our technology enables service organizations to unify part, product, and procedure information onto a single, universally accessible platform.
Your Hub for Service Intelligence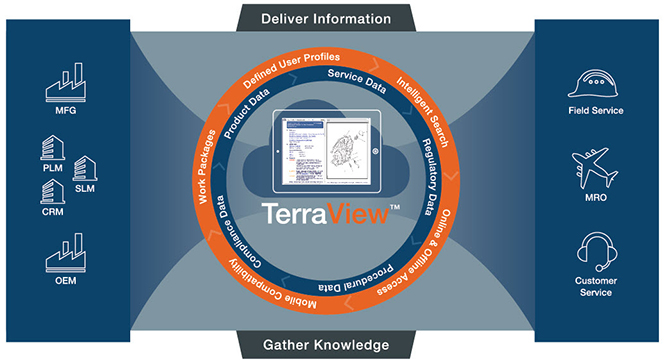 With up-to-date information at their fingertips, TerraXML customers minimize equipment downtime by responding to tasks with greater efficiency and higher quality. Innovators in 'internet of things' (IoT) and machine to machine (M2M) service applications, TerraXML also facilitates the shift to connected product strategies for the proactive identification of service needs.
Explore TerraView
Looking to improve information management and delivery while still lowering cost? Learn more about the TerraView software platform.
Browse Services
Our skilled professional services team can help support your system integration, train staff, and maximize the value of your investment.
Access Resources
Check out our resources, view blog posts, and download white papers, brochures, and demos.